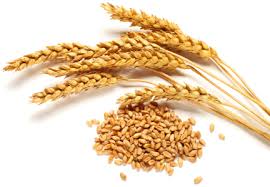 "But if we are wise, we know that there's always tomorrow." – Bill Withers
Growing up, I attended Camp Saugatuck several times. It was a Presbyterian Church camp on Lake Michigan, and it was located near Saugatuck, MI. It's been gone for several years — the Presbytery of Chicago sold the land and a developer has put / is putting mega houses where it once was.
During the summer camp about 30 years ago, none of us were allowed into the dining hall as normal. Instead, they divided us up into 3 groups and let us in for the 'grain lesson'. One group was given 7 grains, one group was given 3 and the last was given none. You had to trade your grain for food items, and IIRC the lesson was about showing compassion and help for those that were in need (from the group that had more than enough (7) to the other two).
I ended up in the group that got zero grain. I remember being temporarily worried about how I was going to eat, as I had nothing to trade for my food. But within short order, others gave and helped me, and I was able to get dinner.
If you've read through all of that, you may be wondering — what's the point? What does this have to do with Triathlon? Keep reading — I'll explain.
During the first two full years, I relied extremely heavily on others since I simply didn't have the resources. I had lost hours and benefits shortly before the 2016 season started, and would have been in a bad spot without that help. As I start my 2019 season, I'm now faced with having to find a new job.
If I hadn't had that lesson 30 years ago, and the support throughout the challenges of the first 3 full seasons, I would have been MUCH more upset about all these changes and their potential effects. But since I have, I'm able to find ways to make sure I'm 'salvaging' workouts during the chaos and trying to stay on the path. I have a tremendously long list of goals, races and camps for 2019. So taking more than a day or two to be upset/feel sorry for myself isn't going to do anyone any good…
The bottom line, and moral of the story is that you're NEVER alone. No matter how hard the journey may look or may be, there are always others to help you along it. And there's always tomorrow…