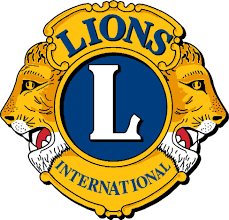 "We're happy to get the kind of money that jingles… [or] the kind that folds." (from Coming to America)
Some of you may have had family tell you to go play in traffic. Some of them may have been frustrated; some of them may have been serious. But that's exactly what I did yesterday and will do again tomorrow.
No, no, I'm not crazy [no comments from the peanut gallery….]. I'm out in traffic helping to collect money for the Lions Club Candy Day. The local Club helped to support me in my very first Triathlon event in 2015, and have helped to support me since. I also know that everything collected helps to support other people with visual disabilities, so I'm extremely happy to go out and play in traffic.
Throughout the rest of the weekend, you may see Lions out on the street in your neighborhood. Even if it's just spare change, PLEASE give what you can. Every little bit helps, and helps those who need it.
And again,a huge THANK YOU to the Naperville Noon Lions Club, who continue to support me in my Triathlon endeavors!